So many wonderful bloggers do "Friday Favorites", and I have tried to jump on that bandwagon a few times. I find it difficult, however, to that sort of scheduled post. I love that sort of collective, though, and have decided upon a new trend: "Whenever-I-Get-Time-To-Blog-During-the-Week Favorites". And here are mine:
1. Kate Gabrielle's (of
Scathingly Brilliant
)
society6 shop
has begun to offer
wall clocks
, and they are absolutely gorgeous. Basically, society6 takes her lovely designs-
vintage wallpapers
,
phases of the moon
, and drawings of
1920s flappers
- and puts them on everything they can think of, including iPhone cases, t-shirts, and throw pillows. They're all completely lovely, but I am definitely a fan of the clocks.
2. These
shoes
from
Topshop
are so incredibly beautiful. They are also rather pricey, and it is also
very much still winter.
Even so, I can't stop from looking at them every chance I get, and trying to find a cheaper version somewhere. (Even though the real things would be preferable. Perhaps they'll go on sale?)
3. Urban Outfitters has its
spring floral dresses collection
out already, and it is making me seriously pine for summer. January has already been cold and long, so I think that perhaps we should all just skip February and March and move straight to sundresses.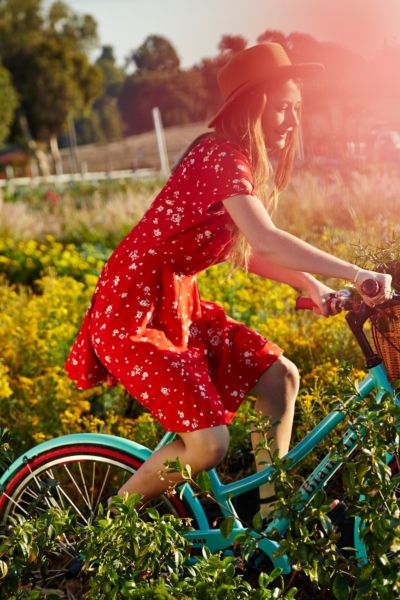 4. The third season of
"Sherlock
", the raved about BBC show, is airing in the United States. The second episode (of a three-episode season) aired on Sunday. It was absolutely wonderful- just like all of the other "Sherlock" episodes. Benedict Cumberbatch and Martin Freeman already have a dedicated following, but I simply had to throw in my two cents for this one.
5.
Frozen
, the latest Disney animated release, is just as amazing as everyone is saying it is. At first, I was skeptical. That, however, changed as soon as I heard Idina Menzel (of Broadway and Hollywood fame) was going to be starring in the feature. The music is amazing, the dialogue is funny, and
Frozen
is a lovely movie whatever your age may be.